Modernize the Payment Experience
Using Authvia's patented TXT2PAY® solution, merchants can securely request and receive payments instantly via text; eliminating risk and safeguarding all data, prioritizing the consumer's experience, and increasing the speed to payment.
Meet your Customers Where They Are
reduction in days sales outstanding i.e. get paid faster
of consumers
today are messaging with businesses
of consumer text messages are opened compared to only 20% of email
Adding Commerce to Conversations
It's as easy as 1, 2, 3...
Authvia's TXT2PAY patented solution enables merchants to securely request and receive payments via text; getting paid up to 10 times faster while delivering their consumers the modernized - secure, contactless, and convenient - mobile payment experience they are looking for.
| | |
| --- | --- |
| | The merchant sends payment request via text |
| | The consumer simply approves the transaction with a simple four-digit response |
| | Payment complete! |
Merchants Get the Freedom to Choose
In a matter of minutes, merchants can sign up to utilize Authvia's payment portal or connect to one of over 200+ payment processors and gateways. Implementation is fast and adoption is easy, making it ideal for one-off purchases, recurring payments, and more.
Business
Businesses can easily get set-up with TXT2PAY in minutes. Enabling them to:
Get paid faster
Request and receive payments in a single messaging thread
Customize their solution using pre-built applications, partnering with an integrated solutions provider, such as leading ISV and CPaaS, or build their own with the API, web components and no-code apps
Consumer
Consumers are provided an easy, convenient and contactless payment experience. Merchant businesses meet the consumer aka their customers where they are:
Use integrated messaging channels or bring your own
Multiple messaging partners
Multiple conversational channels (text, chat, email, social)

Other channels (web, print, QR codes, links)
Processor
Use Authvia's fully integrated and patented TXT2PAY solution or bring your own processor or gateway:
200+ payment processors and gateways

Advanced gateway integrations


TXT2PAY, Hosted Payment Pages, Card Capture and more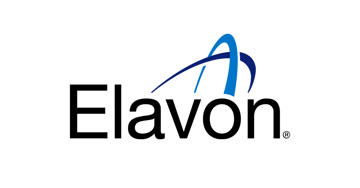 New partnership brings easy and secure conversational commerce to Elavon's customers with Authvia's TXT2PAY®️ patented technology. ATLANTA (September 2, 2022) – Elavon, a wholly-owned subsidiary of U....